I have a baby shower to go on Saturday! There isn't much you can do for boys, but here are some onesies I made.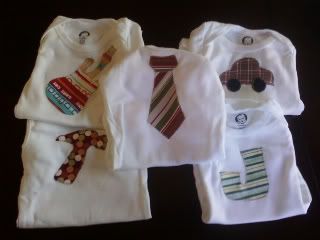 I got the car templete
here
at Homemade by Jill.
The "J" I did myself.
The tie and guitar can be found
here
at Trey and Lucy.
And the hammer can be found
here
at Sew Dang Cute (along with some other cute templates.