Here's the final result: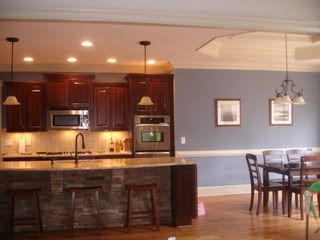 Not sure how much I really like it. Maybe it's just a little too blue? I don't know.
Also, we're not sure if we should paint the center of the tray or whatever it's called over the breakfast area (the part where the light is hanging?)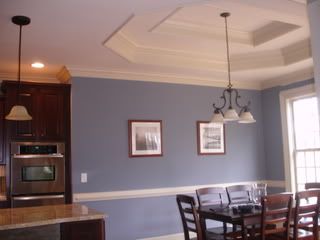 (and ok, well, in this picture you can see I lied...we're not completely finished)
to match the dining room (they both have bead board)
I should say, my husband doesn't think so, and I think so. So if anyone stumbles across this...give me your opinions! :)
ta-ta for now!